City of Dreams Manila Review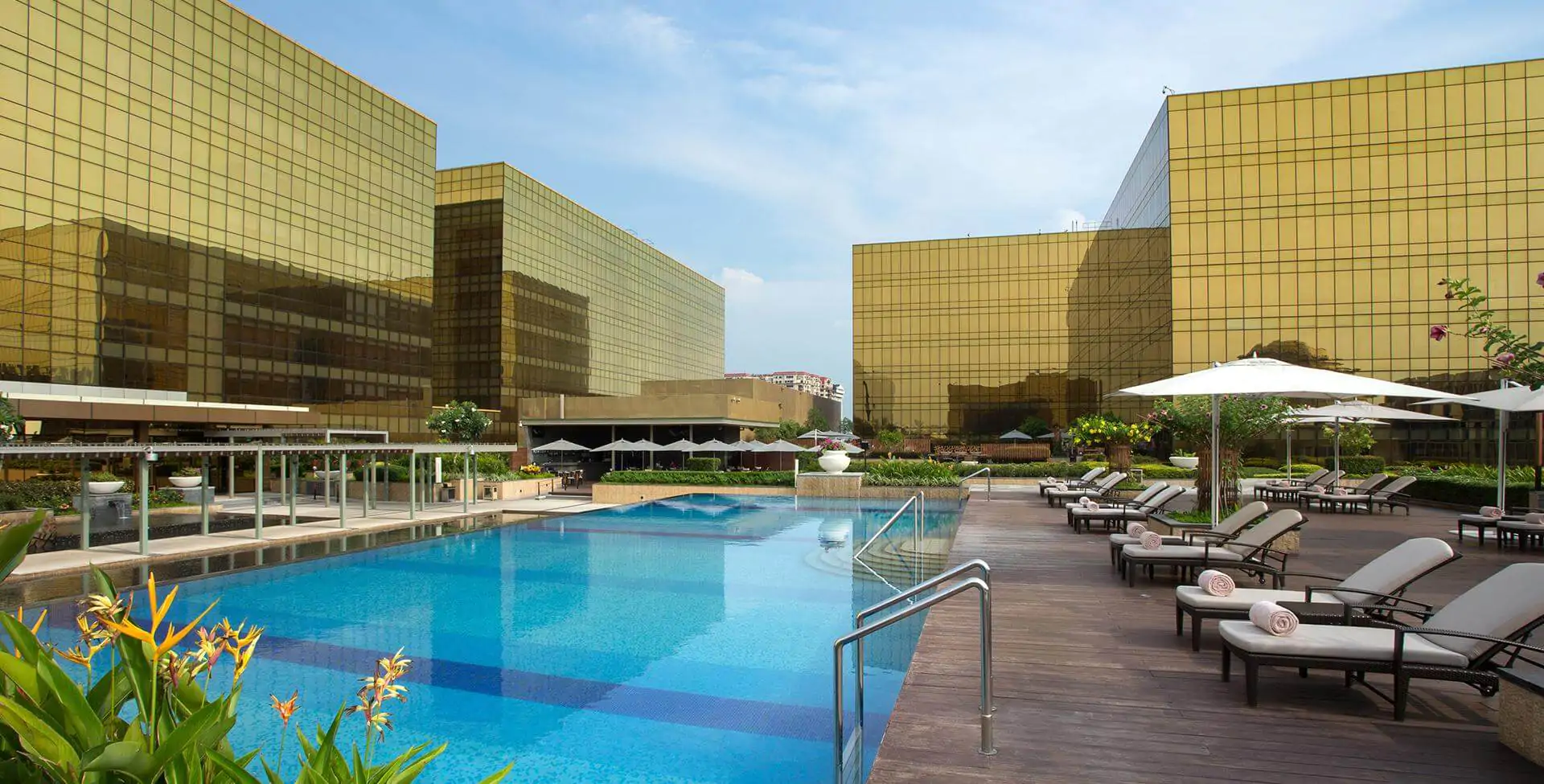 Dive into a world of opulence and luxury with the City of Dreams Manila, a premiere integrated resort and casino complex situated in the heart of the Philippines' vibrant capital. Established in 2014 as a part of a grand strategy to elevate Manila into a global touristic and entertainment hub, City of Dreams Manila was a visionary project driven by Melco Resorts and Entertainment in partnership with SM Group of the Philippines. This lavish establishment, offering a casino, hotel, retail, dining, and entertainment facilities, perfectly captures the vivacity and charm of the Filipino culture while providing a top-tier gaming experience.
Pros and Cons of City of Dreams Manila
Like any destination, City of Dreams Manila has its own set of pros and cons that could affect a visitor's experience.
Pros:
Extensive gaming options: From slot machines to poker tables, City of Dreams Manila offers a broad spectrum of gaming experiences, catering to both newcomers and experienced gamblers.
Wide variety of entertainment: Besides its world-class casino, the resort also features high-end shopping, exquisite dining, vibrant nightclubs, and exhilarating live shows.
Excellent service: Staff at City of Dreams Manila are renowned for their warm hospitality and professional service.
Luxurious accommodations: With six premium hotel towers, visitors have numerous options for lavish accommodations.
Cons:
Expensive: The luxurious experience comes with a high price tag, which may not be accessible to all visitors.
Crowded: Being a popular destination, the casino and other facilities can get extremely crowded, especially during peak hours and holidays.
Accessibility: While situated relatively close to the airport, the complex is quite a distance away from other attractions in Manila, and traffic can be challenging.
Gaming Options
City of Dreams Manila has been designed to offer an unparalleled gaming experience for casino enthusiasts. It boasts an expansive gaming floor, housing over 280 gaming tables, and more than 1,600 slot machines. Whether you're a fan of the classics like blackjack, roulette, and baccarat, or seeking new adventures with more modern games, City of Dreams Manila has something for you. It also features private rooms for high-stakes players seeking a more intimate gaming experience.
Available Entertainment Options
Beyond the casino floor, City of Dreams Manila bursts with a multitude of entertainment options. The retail complex offers a shopping spree like no other, with luxury brands from around the world. Gastronomes will delight in the resort's dining options, which range from high-end gourmet restaurants to cozy cafes. The nightlife is just as lively, with some of Manila's top clubs located within the complex. For those seeking a breather from the high-energy casino floor, the integrated resort also hosts a number of world-class performances in its theatre.
Hours and Operations: Scheduling Your Visit to City of Dreams Manila
Planning your visit to City of Dreams Manila is made easier by its 24/7 operational hours. Please see the table below for more specific scheduling details.
| Facility | Operational Hours |
| --- | --- |
| Casino | 24 hours a day, 7 days a week |
| Retail Complex | 10 am – 10 pm |
| Restaurants | Varies by restaurant, generally 7 am – 11 pm |
| Clubs | 10 pm – 4 am |
Customer Service
City of Dreams Manila takes pride in its excellent customer service, ensuring every visitor is treated like a VIP. The staff, both on and off the gaming floor, are renowned for their warm Filipino hospitality, professionalism, and efficiency, always eager to assist with any requests or queries. However, like any service, it has its strengths and weaknesses.
Advantages:
Multilingual Staff: The staff at City of Dreams Manila can communicate in various languages, accommodating an international clientele.
24/7 Service: Customer service is available around the clock, ensuring guests can receive assistance at any time.
Concierge Services: High-quality concierge services are provided to guests, from booking reservations to arranging transportation.
Disadvantages:
Busy Hours: During peak hours or holidays, service may slow down due to the high volume of guests.
Premium Services: While all guests are well-serviced, there may be a notable difference in attention given to VIP or high-stake guests.
Navigating Your Way
City of Dreams Manila is situated at Aseana Avenue corner Roxas Boulevard, Parañaque, Metro Manila. Getting there can be accomplished via several routes.
From Ninoy Aquino International Airport: The casino is approximately 4 kilometers from the airport. Simply take NAIA Road then turn right onto Macapagal Boulevard, followed by a left onto Aseana Avenue.
From Makati City: Head towards the EDSA Entertainment Complex, turn left onto Macapagal Boulevard, then right onto Aseana Avenue. The journey is approximately 7 kilometers.
From Quezon City: Take EDSA southbound, turn right onto Roxas Boulevard, then right onto Aseana Avenue. The distance is about 16 kilometers.
Public Transportation: City buses, jeepneys, and taxis ply these routes regularly. Grab and Uber are also available.
Connecting with City of Dreams Manila
City of Dreams Manila offers various channels for guests to get in touch, ensuring seamless communication:
Phone: You can reach them at their main line: +63 (2) 8800-8080
Email: Send your inquiries to: [email protected]
Social Media: They maintain an active presence on Facebook, Twitter, and Instagram. Search for "City of Dreams Manila" on these platforms to find their official accounts.
Physical Address: Aseana Avenue corner Roxas Boulevard, Entertainment City, Parañaque 1701, Manila, Philippines.
Our Verdict and Assessment
City of Dreams Manila, with its luxurious accommodations, expansive gaming options, myriad of entertainment choices, and top-notch customer service, is indeed a premier destination for those seeking a high-end casino experience in the heart of Manila. Its unique blend of Filipino charm and world-class facilities make it a must-visit.
However, prospective visitors should take note of the high costs associated with enjoying the full range of services and experiences offered. The venue can also get quite crowded, particularly during peak times and holidays, which could affect the quality of customer service. Its location, while near the airport, can be challenging to reach from other parts of the city due to Manila's notorious traffic.
Despite these drawbacks, City of Dreams Manila still stands as a beacon of luxury, thrill, and entertainment in the city, offering an experience that's hard to match. For those who can overlook the potential downsides and are looking for a taste of opulence in their casino experience, City of Dreams Manila is an excellent choice.
| Category | Summary |
| --- | --- |
| Introduction | Established in 2014, City of Dreams Manila is a luxurious integrated resort and casino complex in the heart of Manila. |
| Pros | Extensive gaming options, wide variety of entertainment, excellent service, and luxurious accommodations. |
| Cons | Can be expensive, potentially crowded, and a bit distant from other Manila attractions. |
| Gaming Options | Over 280 gaming tables and more than 1,600 slot machines, offering a broad spectrum of games. |
| Entertainment Options | A diverse array of entertainment including high-end shopping, exquisite dining, vibrant nightclubs, and live shows. |
| Hours and Operations | Operates 24/7, with varying hours for retail complex, restaurants, and clubs. |
| Customer Service | Excellent and available 24/7, with multilingual and professional staff. However, service may slow down during peak hours and VIP guests might receive more attention. |
| Directions | Accessible from major parts of the city including Ninoy Aquino International Airport, Makati City, and Quezon City. |
| Contact Methods | Phone: +63 (2) 8800-8080, Email: guestserv[email protected], Social Media: Facebook, Twitter, Instagram. |
| Verdict | A must-visit destination for those seeking a high-end casino experience. Offers luxury, variety, and excitement, despite some potential drawbacks. |