Resorts World Manila Casino Review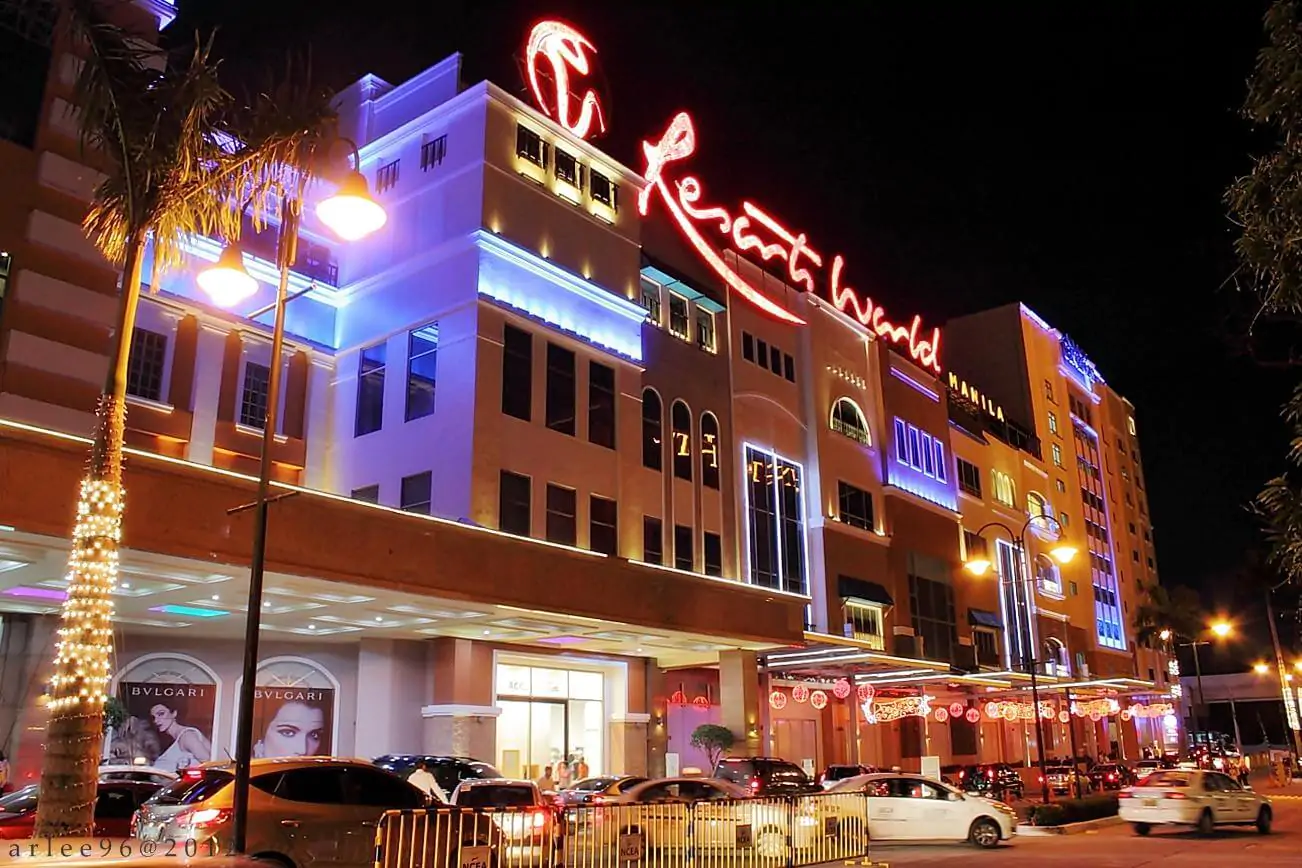 Welcome to the vibrant world of Resorts World Manila Casino, a dynamic establishment that has been delighting both local and international visitors since its inception in 2009. This was the first integrated resort in the Philippines, developed and operated by Travellers International Hotel Group, a joint venture between Alliance Global Group and Genting Hong Kong. This strategic collaboration effectively combined the former's expertise in real estate, infrastructure, and hospitality with the latter's extensive knowledge in gaming and entertainment. The result is a spectacular casino complex that offers an exceptional blend of gaming, entertainment, and luxury.
Pros and Cons of Resorts World Manila Casino
A trip to Resorts World Casino Manila is not just about gaming; it's a complete entertainment package.
Pros:
Comprehensive Entertainment: With a variety of gaming options, concerts, shows, and dining venues, it caters to a wide array of preferences.
Strategic Location: Its location near the Ninoy Aquino International Airport makes it convenient for international visitors.
Diverse Gaming Options: With an extensive selection of table games and slot machines, there's something for everyone, from beginners to seasoned gamblers.
Luxury Accommodations: High-end hotels on the premises ensure a comfortable stay.
Cons:
Dense Crowds: Being a popular destination, it can get quite crowded, especially during weekends and holidays.
Pricey Options: Some visitors might find the dining and entertainment options to be on the expensive side.
Limited Non-Gaming Entertainment: Compared to some other resorts, non-gaming entertainment options might seem less diverse.
Gaming Options at Resorts World Manila Casino
Resorts World Manila Casino is home to a world-class gaming arena that promises exhilarating experiences. The casino features a comprehensive array of gaming options, including classic table games such as Baccarat, Blackjack, and Roulette, among others. For those who prefer electronic gaming, there's a vast selection of slot machines with different themes and pay lines to keep the excitement alive. The casino's innovative gaming systems, coupled with a luxurious ambiance, set the stage for a memorable gaming experience.
Available Entertainment Options at Resorts World Manila Casino
Beyond the gaming scene, Casino Resorts World Manila offers a host of entertainment options. From live performances at the Newport Performing Arts Theater to movie screenings at their premium cinema, there's never a dull moment. The casino also houses an assortment of dining options, ranging from casual eateries to high-end restaurants, catering to different culinary desires. However, it should be noted that while the entertainment offerings are diverse, they do lean heavily toward gaming. Visitors looking for a wider variety of non-gaming entertainment might find the options somewhat limited.
Hours and Operations: Scheduling Your Visit to Resorts World Manila Casino
As with any travel plan, knowing the operating hours of your destination is crucial. According to the Resorts World Manila Casino schedule, the casino operates 24/7, providing its guests with the freedom to visit at a time that suits them best. This round-the-clock operation ensures that whether you're an early riser or a night owl, the casino is ready to welcome you.
However, it's always wise to check the specific operating hours of the various facilities within the resort, such as restaurants and entertainment venues, to ensure a seamless visit. For the most up-to-date Resorts World Manila Casino opening hours, please check with the establishment directly.
Customer Service at Resorts World Manila Casino
Resorts World Manila Casino's customer service is dedicated to ensuring that every guest feels valued and attended to. The casino's team of professional staff members are trained to provide prompt and courteous service, ensuring that your gaming experience is seamless.
Advantages:
24/7 Customer Service: The casino offers round-the-clock customer service, which means you can get help whenever you need it.
Multilingual Staff: Staff members are proficient in several languages, ensuring that a broad range of international guests can communicate effectively.
Accessibility: The casino ensures accessibility for guests with special needs, with staff trained to assist.
Disadvantages:
Busy Periods: During peak times, you may experience longer waiting times to receive assistance.
Varied Staffing Levels: The level of customer service can sometimes vary depending on staff availability.
Navigating Your Way to Resorts World Manila Casino
Getting to Resorts World Manila Casino is a breeze, whether you're coming from the airport, staying in the city, or residing in a nearby hotel. The casino's strategic location offers multiple transportation options, providing convenience for all types of travelers.
From the Ninoy Aquino International Airport: Resorts World Manila Casino is located just across Terminal 3. Simply take a taxi or Grab a car for a quick 10-minute drive. There are also shuttles from the airport to the casino, which run every 20 minutes.
From Metro Manila: If you're staying within the city, the easiest way to get to the casino is via Metro Rail Transit (MRT). Take the MRT to the Taft Avenue station. From there, you can catch a taxi, Grab car, or a local jeepney to Resorts World Manila Casino. Do note that Manila's traffic can be unpredictable, so allow ample time for your travel.
From Nearby Hotels: Most nearby hotels offer shuttle services to Resorts World Manila Casino. Check with your hotel concierge for the shuttle schedule.
Upon arrival, remember to follow the dress code in Resorts World Casino Manila, which requires smart casual attire. This ensures a classy and elegant atmosphere within the gaming area.
Connecting with Resorts World Manila Casino
Whether you have a query, need assistance, or want to stay updated with the latest events and promotions, connecting with Resorts World Manila Casino is made seamless through various communication channels. The casino's commitment to excellent customer service reflects in its open and accessible contact methods.
Phone: The casino offers 24/7 customer service hotlines, connecting you directly with their knowledgeable and friendly staff members.
Email: You can send any queries, concerns, or feedback through their customer service email. Expect a response within a day or two, as they endeavor to address all queries promptly.
Social Media: Stay updated with events, promotions, and Resorts World Manila Casino games by following their social media accounts. They're active on platforms such as Facebook, Twitter, and Instagram, offering an engaging way to connect with the casino community.
Our Verdict and Assessment
Resorts World Manila Casino offers a wide range of casino games in Resorts World Manila, from classic table games to a plethora of slot machines. It's not just a place to gamble but an entire entertainment complex with restaurants, concerts, and luxury accommodations.
While the casino may be crowded during peak times and some may find the options pricey, the extensive list of Resorts World Manila Casino games, its prime location, and excellent customer service make it a must-visit for both casino enthusiasts and those looking for high-quality entertainment. It's more than just a casino; it's a world of its own.
| Aspect | Summary |
| --- | --- |
| Name | Resorts World Manila Casino |
| Location | Philippines, near Ninoy Aquino Int'l Airport |
| Developer | Travellers International Hotel Group |
| Inception | 2009 |
| Description | First integrated resort in the Philippines |
| Gaming Options | Table games: Baccarat, Blackjack, Roulette. Vast selection of slot machines |
| Entertainment | Live performances, premium cinema, dining |
| Operating Hours | 24/7 casino operation |
| Customer Service | 24/7 availability, multilingual staff |
| Transportation | Accessible from the airport and nearby hotels |
| Contact Methods | 24/7 hotlines, email, active on social media |
| Verdict | Must-visit for gaming and entertainment |