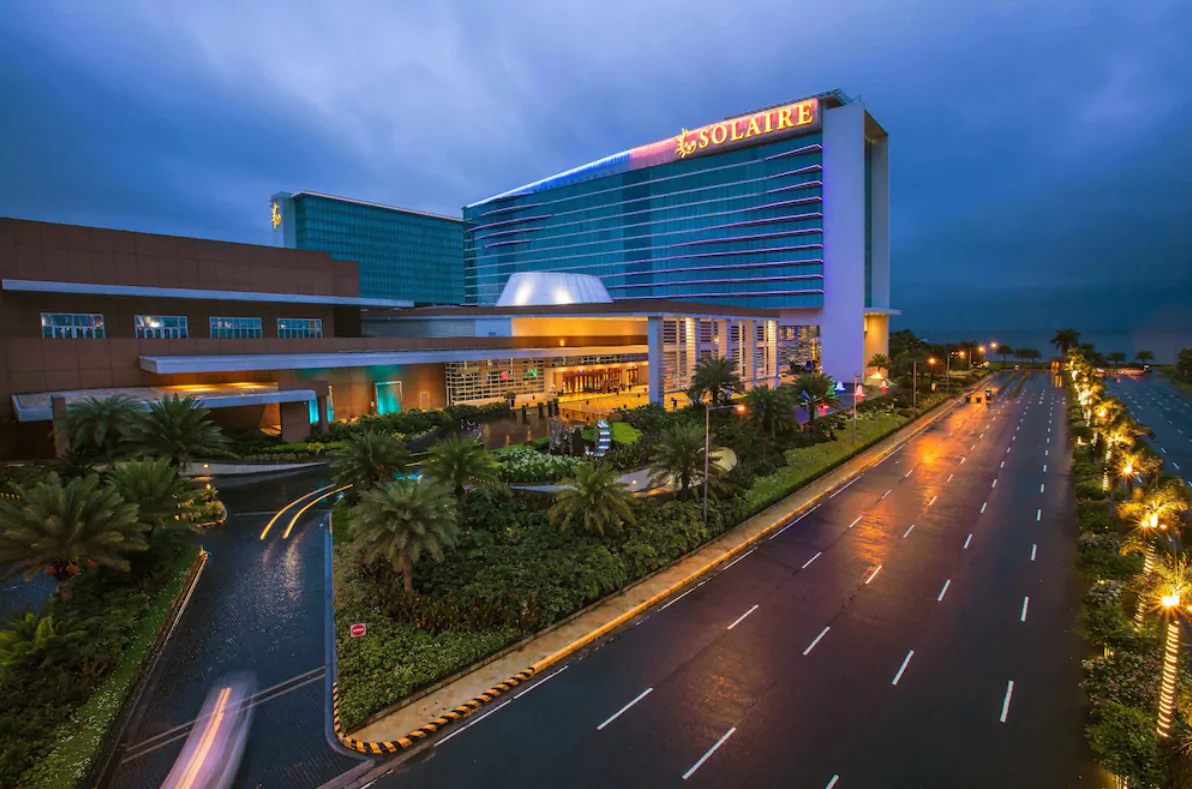 "Discovering the Elegance and Grandeur of Solaire Resort & Casino, a premier PH online casino and entertainment destination in Manila, has captivated the hearts of visitors with its luxurious amenities, vast array of casino games, and exceptional hospitality since its inception in 2013. Nestled in the heart of Entertainment City, this opulent resort was developed by Bloomberry Resorts Corporation under the leadership of its Chairman and CEO, Enrique K. Razon Jr. Solaire Resort and Casino, with its vision to create a world-class integrated resort, has redefined the gaming and leisure landscape in the Philippines, making it a sought-after destination for casino enthusiasts worldwide.
Spanning an expansive 8.3 hectares, Solaire Resort & Casino boasts a stunning view of Manila Bay and features well-appointed accommodations, diverse dining options, and state-of-the-art meeting and event spaces. The casino itself is an impressive 18,500 square meters and houses an extensive range of gaming options, including a dedicated area for high rollers and an online platform for remote gaming. Additionally, the resort offers an array of entertainment choices, such as live performances, bars, and lounges.
As the first integrated resort to open in the Entertainment City complex, Solaire Resort and Casino has played a pivotal role in shaping the growth and development of the gaming and leisure industry in the Philippines. With its strategic location, exceptional service, and luxurious atmosphere, Solaire Casino has attracted visitors from across the globe, earning its reputation as one of the most prestigious gaming destinations in the region.
Embark on a journey through the rich history of Solaire Resort and Casino and uncover the unique features that make this resort the epitome of luxury and excitement. This in-depth review and guide will provide valuable insights into the offerings, advantages, and drawbacks of Solaire Casino, ensuring a well-informed decision for your next gaming adventure.
Pros and Cons of Solaire Casino
Balancing the Positives and Negatives Before diving into the vibrant world of Solaire Resort and Casino, it's essential to weigh the pros and cons to gain a clear understanding of what to expect during your visit. In this section, we will highlight the key advantages and drawbacks of Solaire Casino to help you make an informed decision and prepare for an unforgettable gaming experience.
✅ Comprehensive selection of casino games: Solaire Casino features an impressive collection of games, including classic table games, cutting-edge slot machines, and a solaire online casino option for remote gaming.

✅ Luxurious accommodations and dining options: The resort offers well-appointed rooms and suites, along with a diverse range of dining choices from casual eateries to fine dining establishments.

✅ Convenient location: Solaire Resort & Casino Manila is strategically located in the heart of Manila, making it easily accessible for both local and international visitors.

❌ Dress code restrictions: The dress code in Solaire Casino may be considered restrictive for some visitors, as it requires adherence to a smart casual attire.

❌ Limited promotions and bonuses: Solaire Casino offers fewer promotions and bonuses compared to other casinos, which may be a drawback for some players.

Our Assessment
Highlights from Our Evaluation of Solaire Casino In our extensive evaluation of Solaire Casino, we were captivated by its elegant design, magnificent ambiance, and the vast range of casino games on offer. The resort's luxurious accommodations, coupled with its diverse dining options, create an unparalleled experience for visitors. Furthermore, the convenience of Solaire Resort & Casino Manila's location makes it an ideal destination for both local and international casino enthusiasts.
Gaming Options
Exploring the Casino Games at Solaire Resort and Casino Solaire Casino provides an extensive selection of casino games to satisfy various tastes and preferences. Guests can indulge in classic table games like poker, blackjack, and roulette, or try their luck on the latest slot machines and electronic gaming options. The casino also features a dedicated area for high rollers, ensuring an exclusive and private gaming experience. Additionally, the solaire online casino platform allows guests to enjoy their favorite games from the comfort of their homes, making gaming accessible and convenient for all.
Hours and Operations: Scheduling Your Visit to Solaire Casino
To help you plan your visit, we have outlined the operating hours of Solaire Casino's various gaming areas and entertainment venues below:
| Area / Venue | Operating Hours |
| --- | --- |
| Main Casino Gaming Floor | Open 24/7 |
| High Roller Gaming Area | Open 24/7 |
| Solaire Online Casino | Accessible 24/7 |
| Dining Options | Vary by restaurant/bar |
| Entertainment Venues | Vary by event/performance |
Solaire Casino offers round-the-clock gaming and entertainment, catering to guests' varied schedules and preferences. Whether you prefer a daytime excursion or a thrilling night of gaming, the resort's diverse offerings guarantee a memorable visit. Dining options and entertainment venues may have specific operating hours; it is advised to check their respective schedules to avoid any inconvenience during your stay.
Navigating Your Way
Locating Solaire Casino with Ease Solaire Resort and Casino is situated within the Entertainment City complex in Parañaque, Manila. To locate Solaire Casino, visitors can utilize the Solaire Resort and Casino map or consult the Solaire Resort and Casino location details available on their website. The resort is well-connected to public transportation networks and is just a short drive away from the Ninoy Aquino International Airport, ensuring seamless access for guests.

Entertainment City, 1 Aseana Ave, Tambo, Parañaque
1701 Metro Manila, Philippines
Connecting with Solaire Resort and Casino
For inquiries and assistance, Solaire Resort and Casino offers multiple communication options to ensure a smooth and enjoyable experience for all visitors. Below is a list of channels you can use to get in touch with the resort:
Contact Number: Reach out to Solaire Resort and Casino through their dedicated contact number, available on their website.
Email: Contact the resort via email for any inquiries or concerns. Their email address can also be found on their website.
Social Media: Connect with Solaire Resort and Casino through their official social media accounts for updates, promotions, and direct messaging.
Website Contact Form: Fill out the contact form on their website to receive a prompt response from their attentive customer service team.
By providing various communication channels, Solaire Resort and Casino ensures that guests receive timely assistance and information, making their visit as seamless and enjoyable as possible.
Casino Incentives: Rewarding Players at Solaire Resort and Casino
Solaire Resort and Casino recognizes the importance of providing enticing incentives to enhance their guests' gaming experience. The casino offers a variety of rewards and promotions designed to cater to different players' preferences and expectations. Here are some of the notable casino incentives that players can enjoy at Solaire:

Loyalty Program
Exclusive Promotions
Birthday Rewards
VIP Gaming Experience
Loyalty Program

Solaire Rewards Club is a tier-based loyalty program that allows players to earn points while enjoying their favorite casino games. As members accumulate points, they can enjoy a wide range of benefits and privileges, such as exclusive promotions, complimentary services, and personalized offers.
Exclusive Promotions

Solaire Resort and Casino periodically offers exclusive promotions for their guests, such as special tournaments, cashback offers, and prize draws. These promotions are designed to enhance the gaming experience and provide players with more opportunities to win.
Birthday Rewards

Solaire Rewards Club members can enjoy special perks and rewards during their birthday month. The specific offers may vary depending on the membership tier and can include free play credits, complimentary dining, or discounted hotel stays.
VIP Gaming Experience

High rollers and VIP players can access the exclusive gaming area, where they can enjoy personalized service, private gaming rooms, and higher betting limits. This tailored experience caters to the unique preferences and requirements of high-stakes players.


While Solaire Resort and Casino may not offer as many promotions and bonuses as some other casinos, the incentives provided are designed to create a memorable and rewarding gaming experience for all players. By focusing on the quality of the rewards and the personalization of the offers, Solaire Casino ensures that guests feel valued and appreciated during their visit.
Final Verdict: Our Comprehensive Take on Solaire Casino
Solaire Resort & Casino stands out as a luxurious and unforgettable gaming destination for visitors from around the world. With its comprehensive range of casino games, elegant atmosphere, and convenient location, Solaire Casino is a top choice for both local and international casino enthusiasts. Though some may find the dress code restrictive or the promotions limited, the overall experience offered by the resort far outweighs these minor drawbacks.
FAQs
Who is the owner of Solaire Resort and Casino?

Solaire Resort and Casino is owned by Bloomberry Resorts Corporation, with its Chairman and CEO, Enrique K. Razon Jr.


What is the dress code in Solaire Casino?

Solaire Casino has a smart casual dress code, meaning guests should avoid wearing shorts, sleeveless shirts, and slippers while in the gaming area.


Are there any online gaming options available at Solaire Casino?

Yes, Solaire Casino offers an online gaming platform called Solaire Online Casino, where guests can enjoy various games from the comfort of their homes.


What are the accommodations and dining options at Solaire Resort & Casino?

Solaire Resort & Casino offers luxurious accommodations, including well-appointed rooms and suites. The resort also features a diverse selection of dining options, ranging from casual eateries to fine dining establishments.