Concept Gaming Overview
In a landscape brimming with competitors, Concept Gaming has etched its name as a paragon of innovation and quality in online casino gaming. As you venture further into the world of online casinos, it's crucial to recognize the titans shaping the industry. Concept Gaming not only stands out for its high-caliber games but also for its relentless pursuit of technological excellence and customer satisfaction.
In the following overview, we delve deep into what makes this Cardiff-based software development firm a noteworthy contender in the ever-evolving casino industry. Whether you're a casual gamer, an operator, or someone simply fascinated by the mechanics of online gaming software, understanding the nuances of Concept Gaming can offer invaluable insights. From their origins to game variety, mobile compatibility, and credibility, this article serves as your comprehensive guide to Concept Gaming.

Top 3 Casinos
1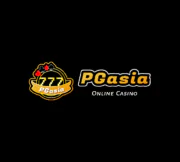 2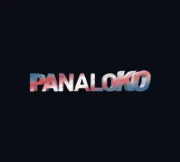 3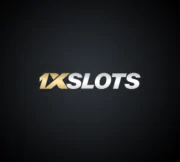 Pros and Cons of Concept Gaming Library
In the fast-paced world of online gaming, standing out requires not just skill but also strategic finesse. Concept Gaming certainly ticks many of the right boxes, but a closer examination reveals some nuanced strengths and weaknesses that potential partners, operators, and players should consider.
✅ Innovation in Game Mechanics: Concept Gaming's unique single-reel slots and pioneering "DROP" games introduce an element of differentiation, providing unique player experiences that set them apart from competitors.

✅ Early Technological Adaptation: Transitioning to HTML5 in 2016 was a wise move that enhanced cross-device compatibility, effectively future-proofing their portfolio.

✅ Global Accessibility: The multilingual software (14 languages) and cryptocurrency support appeal to an increasingly global consumer base, potentially boosting customer loyalty and market reach.

✅ Customization Prowess: The customization options for RTP settings and unique game designs allow operators to differentiate their offerings further, making Concept Gaming a versatile partner.

✅ Strong Industry Endorsements: Affiliations with reputable industry players like Betsson Group add an additional layer of credibility.

✅ Experienced Leadership: The co-founders bring over 30 years of industry experience, providing steady and informed guidance for the company.

✅ Diverse Game Portfolio: With over 60 games covering slots, table games, and keno, Concept Gaming presents a well-rounded offering that can appeal to a wide range of player preferences.

✅ Stringent Security and Fair Play: Holding multiple licenses from reputable authorities ensures a high level of integrity and fairness in their games.

❌ Limited Focus on Video Slots: Given the industry's trend towards video slots, Concept Gaming's stronger focus on table games could be seen as a limitation in attracting a broader audience.

❌ Competitive Saturation: The innovative game mechanics are impressive but may require continuous evolution to stay ahead of competitors who may seek to replicate their success.

Is Concept Gaming Worth Your Attention?
Hailing from Cardiff, UK, Concept Gaming has ascended the online gaming ranks since its 2010 inception, empowered by a team with over 30 years of collective industry acumen. They've astutely navigated technology shifts, migrating their game suite to HTML5 in 2016 to enhance device compatibility. Notable industry players like Betsson Group endorse their capabilities.
Where Concept Gaming truly differentiates itself is in its novel game mechanics, such as unique single-reel slots and the groundbreaking "DROP" games with up to a million win-paths. They've also embraced the crypto economy, facilitating Bitcoin transactions and planning for more digital currencies. Additionally, their software speaks 14 languages, transcending global barriers.
With a stronger focus on table games than video slots, the company offers extensive customization options, from adjustable RTP settings to unique game designs. This adaptability positions them as a versatile choice for operators looking to stand out.
Key Takeaways
Foundation in 2010, Cardiff-based: A decade-plus in the game.
Innovative Mechanics: Single-reel and "DROP" games for unique player experiences.
Tech-Savvy: Early HTML5 adopters, enhancing cross-device compatibility.
Global Reach: Multilingual software and crypto support.
Tailored Solutions: Exceptional customization in RTP and game design.
Management: Co-founders Jim Preedy and Huw Ford guide the vision.
Timeline of Innovation: Key Milestones in Concept Gaming's History
Concept Gaming has carved out a unique space in the online gaming industry through continuous innovation and strategic growth. With a decade-plus history, the company has evolved from a startup in Cardiff, Wales, to a leading player in the casino software development arena. As a testament to its commitment to shaping the future of online gaming, we've prepared a table that encapsulates the pivotal milestones that have marked Concept Gaming's journey. This snapshot serves as a roadmap, illustrating how the company has pushed the boundaries in technology, partnerships, and game offerings.
| Year | Milestone | Description |
| --- | --- | --- |
| 2010 | Founded | Concept Gaming was founded in Cardiff, Wales, establishing its base for innovative casino game development. |
| 2010 | Pulse Platform | Introduction of the in-house developed Pulse Platform, emphasizing innovation and a unique gaming environment. |
| 2012 | RNG Mini-Games | Creation of Random Number Generator (RNG) powered mini-games, diversifying their portfolio. |
| 2014 | HTML5 Launch | Concept Gaming pioneers the industry by launching the first HTML5 games, offering cross-device compatibility. |
| 2016 | Flash to HTML5 | Converted existing Flash games to HTML5, ensuring smoother gameplay and expanded accessibility. |
| 2021 | New Orleans Millions | Released a groundbreaking slot game featuring up to 1 million ways to win, setting a new standard in online slots. |
| 2023 | Best Casinos Aware Partnership | Collaboration with the prominent online casino review site Best Casinos Aware, aimed at increasing visibility and customer outreach. |
Concept Gaming Games
Concept Gaming distinguishes itself in the crowded online casino world with a compelling mix of over 60 games, including slots, table games, and keno. A standout feature is their use of HTML5 technology, which ensures cross-platform compatibility, making their games accessible for mobile and desktop users alike.
Core Highlights:
Types of Games: Diverse offering from slots to table games.
Quality and Popularity: Top-notch graphics, audio, and feature-rich titles.
Development Tech: Predominantly HTML5, ensuring quick load times, high-quality graphics, and cross-platform compatibility.
HTML5 technology is crucial for the seamless, interactive gaming experience Concept Gaming provides. Not just an upgrade from older Flash versions, HTML5 supports rich multimedia elements crucial for modern gaming. This technology also interfaces well with other modern web technologies like CSS5 and JavaScript, allowing for a more dynamic, responsive user experience.
Unique to Concept Gaming are features like lucrative bonus rounds, free spins, multipliers, and wild and scatter symbols that elevate player engagement. Their platform also accommodates tailored themes, languages, and game mechanics, enabling operators to provide a distinct gaming environment.
In a nutshell, with its tech-savvy, quality-driven, and diverse game offerings, Concept Gaming is a developer you can't afford to overlook.
Slots
Concept Gaming elevates slot gaming by offering a dynamic mix of themes, from ancient civilizations to the future, making each spin a unique experience. Compared to other providers, their slots come with intricate bonus features such as wilds, scatters, and multi-level bonus rounds, giving players more ways to win. An added layer of trust comes from rigorous auditing procedures, assuring game integrity and fair Return to Player (RTP) percentages.
Table Games
Concept Gaming excels in blending traditional allure with cutting-edge technology across its array of table games, which include Roulette, Poker, Baccarat, Blackjack, Craps, and Keno. The provider offers a unique and immersive experience through superior graphics, realistic physics, and intuitive gameplay. Whether you're new to table games or a seasoned enthusiast, Concept Gaming's extensive variety has something for everyone—from the thrill of roulette spins and complex poker strategies to the elegance of baccarat and the excitement of craps. Each game comes with the added advantage of demo mode availability, either on Concept Gaming's site or through various online casinos, allowing players to experience the games risk-free.
The Top Concept Gaming Games
Immerse yourself in the innovative and enthralling world of Concept Gaming's top-tier casino selections. From fresh spins on blackjack classics to narrative-driven slots, each game stands out as a unique experience. With a strong focus on exceptional gameplay mechanics and high-quality graphics, Concept Gaming has established itself as a force in the industry. Discover why these games set a new standard for online casino entertainment.
7 Handed American Blackjack
Ultimate Blackjack II
Ultimate Baccarat
Area 51
Fruit Loot
Mobile Compatibility of Concept Gaming Games
In an era where mobile engagement dictates market success, Concept Gaming sets itself apart through its nuanced approach to mobile compatibility. Utilizing HTML5 technology, the company crafts games that are not just mobile-friendly but are meticulously designed for the mobile experience. This means that regardless of whether you're using an Android, iOS, or Windows device, the game adapts to your screen like a glove. Additionally, the unique feature allowing for both portrait and landscape modes offers players a more immersive and versatile gaming experience. While many competitors are still grappling with basic mobile adaptability, Concept Gaming is already enhancing the granular aspects of mobile play, essentially converting any smartphone or tablet into a portable gaming console.
Licences and Certificates
Concept Gaming's multi-jurisdictional licensing is a gold standard in the industry, solidifying its standing as a trustworthy and reliable game provider. Holding licenses from reputable authorities such as the UK, Isle of Man, Malta, Gibraltar, and Italy adds a multi-faceted layer of credibility and transparency. But it's not just about having these licenses; it's about what the company does to maintain them. Each game undergoes exhaustive testing, adhering to a set of criteria that most would find daunting. This isn't just a cursory overview; it's a deep dive into game fairness and integrity, ensuring a genuinely unbiased gaming environment. The company leverages this meticulous compliance as a differentiator in the marketplace. Coupled with an advanced security protocol that includes top-tier firewalls and SSL encryption, Concept Gaming provides a holistic safe, fair, and highly enjoyable gaming environment.
Conclusion
Concept Gaming has emerged as an innovative force in the online casino industry, blending unique game mechanics and cutting-edge technology with global accessibility. Their versatility and adaptability make them a strong choice for operators seeking a fresh and customizable gaming experience. However, they aren't without shortcomings—limited video slot offerings and the absence of progressive jackpots suggest areas for future growth. Overall, if you're looking for a reputable, tech-savvy, and innovative game provider, Concept Gaming is a compelling option worth considering. Their focus on trust, adaptability, and ongoing innovation position them well for future success.
FAQs
Which are the most popular slots from Concept Gaming?

"Area 51″ and "Fruit Loot" are standout slots, known for unique themes and feature-rich gameplay.


Which types of games does Concept Gaming have?

They offer over 60 games including slots, table games like Roulette and Blackjack, and specialty games such as Keno.


Are Concept Gaming's games fair?

Yes, they hold licenses from multiple reputable jurisdictions and undergo rigorous third-party auditing for game fairness.


Can I play Concept Gaming slots for free?

Yes, many titles offer a demo mode available on their website or partnered online casinos.