French Roulette Online in the Philippines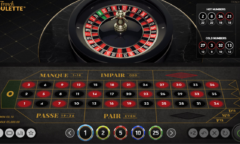 Provider
NetEnt
Min. Bet

1

Max. Bet

500

RTP

97.3%
French  Roulette Review
The casino is not only a thing for fun but also profit. That is why it is very important to choose the right game that will be pleasant and profitable. We will now stop at this. Its name is French Roulette. This game earned its popularity as the most profitable type of Roulette due to its smallest built-in house edge. It is also popular, oddly enough, because of its name. It's no secret that roulette comes from France. This classic gambling game appeared in the 17th century and is still popular today. If you are looking for an original Roulette game, this article is for you.
Difference Between European and French Roulette
We have already found out that the American version of Roulette is popular among Americans and gamblers from Asia, while Europeans generally opt for European Roulette. However, French Roulette is also popular. Let's take a look at their differences.
Like European Roulette, the French type of this game has one zero. French Roulette has roughly the same rules as other types of Roulette, however, it has its peculiarities. For example, in this type of game, there are additional rules such as "La Partage" and "En Prison". This means that when you play on the French roulette wheel, you do not lose: you have a second chance. The "En Prison" rule means that any losing bet of equal money stays on the table and is held until the next spin. If this spin is winning, the bet is returned to the player. And the "La Partage" rule means that any losing bet of equal money is split 50:50 between the player and the casino, so you only lose half of your bet. Also, French Roulette allows players to place "Call" bets (so-called French bets).
French  Roulette Features
Now let's move on to a description of the functions provided for gamblers in the French Roulette game.
As stated earlier, French Roulette is a more profitable option than other types of this game due to the smallest built-in house edge. The American Roulette wheel has a zero and a double zero, which doubles its advantage when French roulette (like European one) has one zero, so its house edge is 2.7%. Also, thanks to the unique rules of French roulette, the house edge is reduced, reducing their income by 1.35% when betting on equal money. I would like to note that the RTP of French Roulette is 97.3% (for comparison: the RTP of American Roulette is 94.74%).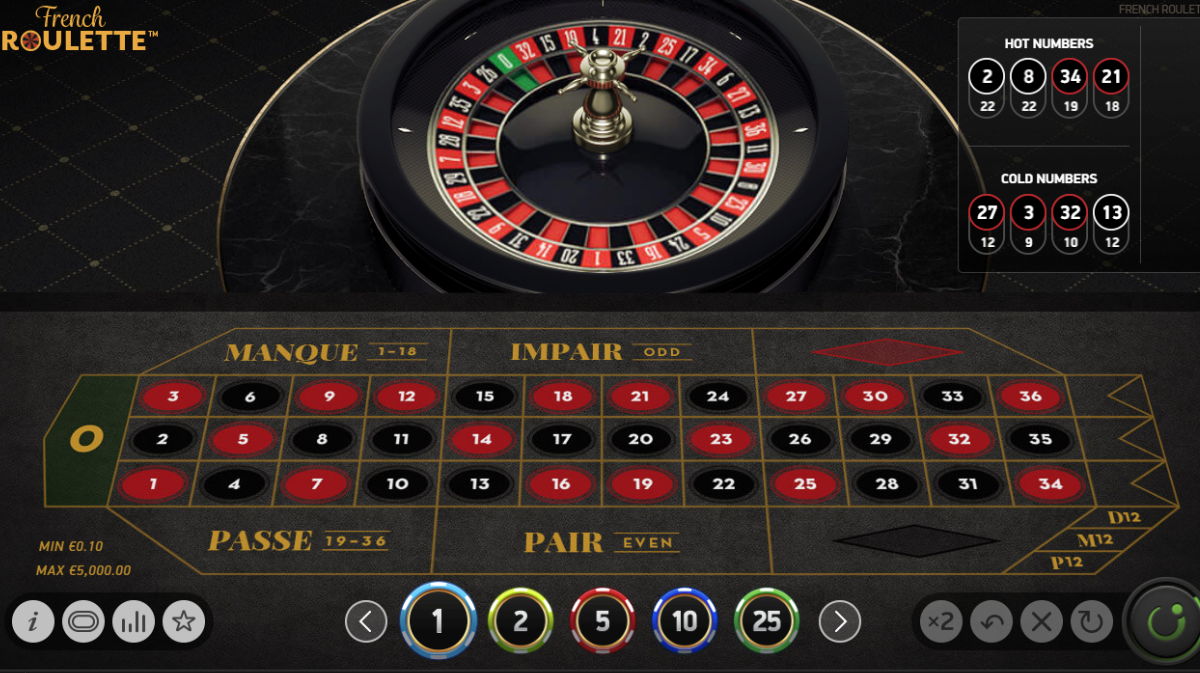 Gameplay
Now let's turn to the basic basis for playing French Roulette – its rules and how to play. We mentioned earlier that the rules of the game are similar to the rules of other types of this game, besides the special rules for French Roulette. Simply put, French Roulette is European Roulette with a different table layout and special additional rules. The players' task is also to place bets, which the dealer accepts, and then the casino worker spins the wheel and throws the ball into the wheel. Those who guessed the number of the pocket in which the ball landed receive their winnings. The bets in French Roulette, as well as in other types of this game, are internal and external, but there is a difference – in French Roulette, the third type of bets is added, which is called "Call", they are also called "racetrack". It is easy to place bets both live and online. To do this, you just need to understand the types of bets provided by French Roulette, as well as the payments that they provide to players in this game. It is important to note for online gamblers that sometimes if their bets are winning, the chips are not removed from the betting scheme.
Mobile French Roulette
Mobility affects many processes of our time, as it makes life easier and more convenient. Many processes become faster and acquire a new quality. This aspect has not bypassed casinos either. Many top casinos in the world operate in practice mode online. Gambling is now available on many devices, both for fun and for making money. French casinos can also delight their players by allowing them to play on the Internet or with the help of applications that can be found and downloaded for both the Android platform and the iOS platform. The quality, speed, and rules of the French Roulette game remain unchanged online.
Live French Roulette
We all know that all people are unique, as are their needs, tastes, and interests. Some people like to live at a more dynamic pace, using more technologies, but some prefer the classics and try to find it in everything. It is for the second type that the live game mode of French Roulette is more suitable. To enjoy it in the real atmosphere of a real casino, with dealers and other players at the table, to see how the roulette ball is spinning and every player at the table is trying their luck. As we wrote above, the rules do not change regardless of the online or live mode of the game.
Summary
As you can see, French Roulette has many unique additional features and rules that other types of Roulette games do not provide. Due to its uniqueness, it attracts so many players to itself, regardless of where they are in the world. Online play simplifies this task. You can play it for fun, or get winnings and earn various amounts of money. Still don't believe it? Then we can give the following advice, which will dispel your doubts: you just have to try. For beginners and those who want to play for fun, the game developers have created the opportunity to play for free (using demo version, as a variant).
FAQ
Can I play French Roulette on my phone?

Of course! You can play this game both in the Browser and through the app.

What is the difference between French and American Roulette?

The most basic difference between these two types of play is the number of zeroes in the wheel.

Is there a game strategy?

It is believed that one of the best ways to play these games is to place even money bets.

Call bets are placed on the table in the Racetrack section. Players are betting that the ball will land on that particular part of the wheel.